David Herbert Lawrence, more popularly known as D.H. Lawrence, is one of the most influential British writers of the 20th century. Best known for his controversial novels like Lady Chatterley's Lover, The Rainbow and Women in Love, Lawrence consistently pushed, and went beyond, the accepted social boundaries on matters relating to sex, relationship and gender. The public, and more importantly, the moral standard bearers of society, viewed his writing as pornographic, and several of his books were banned.
It would be an understatement to say that Lawrence was considered a notorious figure to the British public during his lifetime. So much so, his publishers even had to use a pseudonym for some of his works. Many believe that the public persecution was behind his decisions to travel overseas extensively, and subsequently, self-imposed exile from UK, during his relatively short lifetime. One must remember that travel wasn't particularly comfortable during the turn of the century, especially for someone with chronic health problems like Lawrence.
Vintage photo of 30-year-old D.H. Lawrence taken on 29 November 1915 in Oxfordshire by Lady Ottoline Morrell. Image courtesy of Wikimedia Commons.
D.H. Lawrence's Scope of Work
Although Lawrence was primarily known today for his novels, he was an exceptionally versatile writer. His body of work spans across travel guides to newspaper articles and short stories to literary critiques. He spent three quarters of life living in near poverty, so much of the writing job he undertook was due to financial pressure.
Nevertheless, the quality of his writing inevitably shines through. He was viewed as a brilliant travel writer with insightful observation and lovely prose construction. His literary critique of Herman Melville's Moby Dick published in 1923 in Studies in Classical American Literature helped to establish Melville's reputation as a serious writer.
His commentaries on politics, religion, nature, feminism, and social classes, among others, generated great debates, particularly after his death. His Georgian, modernist and free verse poetries, meanwhile, can be found in many literary textbooks today.
He was also an accomplished translator owing to his near native level command of Italian, French, German and Spanish. Interestingly, Lawrence translated two Russian books despite a limited command of the language. For some reason though, Lawrence didn't want too much attention on his translating work, which he considered as a linguistic challenge.
Posthumous Recognition of D.H. Lawrence
The true greatness and genius of Lawrence only began to be appreciated after his demise in March 1930. In his obituary, the great novelist E. M. Forster wrote that he was "the greatest imaginative novelist" of his time. Scottish writing and feminist icon Catherine Carswell spoke admiringly of his character, noting that Lawrence did all that he wanted and nothing that he didn't want despite his ill health and lack of financial means.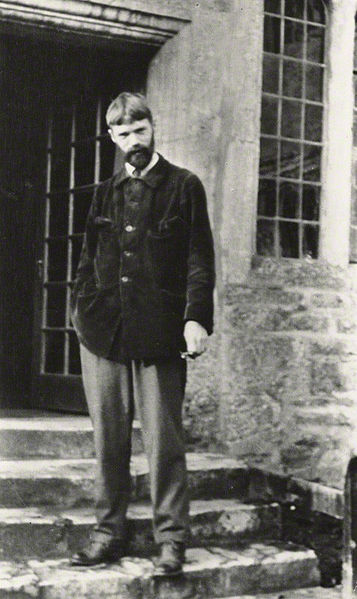 Another writing contemporary, Mark Schorer, said Lawrence created characters that were "essential beings." Even legendary author Aldous Huxley weighed in, applauding the Freudian ingenuities and metaphysical subtleties of Lawrence's writing.
Alas, Lawrence's catalogue of works may not stand the test of time. A large part of his work, aside being targeted for native English speakers, contain a lot of dated dialects, as well as obscure literary and historical allusions and references, which makes comprehension hard. Coupled with the fact that there are serious errors in printed copies of his books due to printing, copying, censorship and editing mistakes, his writing may well be beyond the reach of ordinary readers.