D.H. Lawrence is one of the greatest writers of the modern era and has earned a permanent place in the pantheon of British literary heroes. The novelist, poet, essayist, translator and painter was at once a Georgian and Modernist writer, with a dark hint of Nietzsche and Primitivism just around the corner.
While he does not possesses the verbose dexterity of William Faulkner, Lawrence's conventional syntax and grammar compares favourably to Ernest Hemingway. However, he is greater than both Faulkner and Hemingway in that he broke down many stereotypical barriers.
Because of him, women now have a voice in literature; she has desires, sexual needs and the capacity to be a complex protagonist. Because of Lawrence, works of fiction are no longer limited to plots involving the nobility and upper middle class; the economically oppressed working class now has a voice, and class barriers is finally a respectable topic of conversation.
It is no secret that Lawrence's writing revolves around his own life and experiences, of the women he loved and cared for, of his childhood in the colliery, and of his struggles against the institutionalised class barriers. This only makes him all the more courageous, because as every artist will tell you, the scariest thing is too expose your inner thoughts to the world. His courage probably inspired his contemporaries and future writers to tread on the path he created.
Even the victory over censorship of "Lady Chatterley's Lover" in 1960 (the Penguin Books trial) is viewed as a symbolic victory for women's sexual freedom. Heck, it would not be a stretch to argue that internet porn probably owed its very existence to Lawrence.
D. H. Lawrence Birthplace Museum on Victoria Street, Eastwood. Image courtesy of Nick Macneill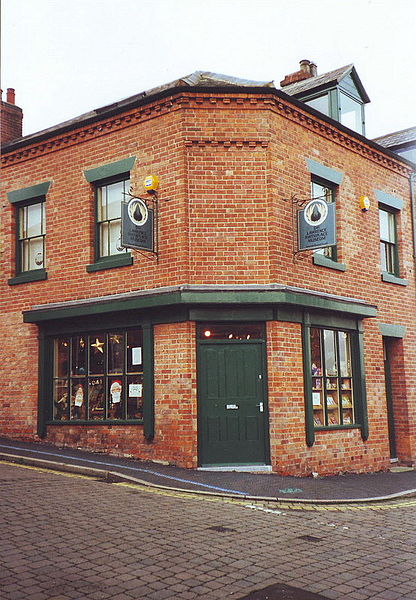 Remembering D.H. Lawrence - D. H. Lawrence Birthplace Museum
The D. H. Lawrence Birthplace Museum is a museum dedicated to Lawrence. The museum occupies the same house Lawrence was born – and lived – in. This authentic recreation of a miner's cottage features extensive information about Lawrence and his family, as well as a few of their personal items.
In keeping with the theme, the museum also contains information relating to the collieries mining and logistics. There is also an art gallery showcasing the works of local artists.
The museum also has a bistro, conference room and civil wedding facilities.
Ticket prices start at £4.25 and the museum is open 10.00 a.m. to 4.00 p.m., Tuesdays to Saturdays. For more information, please visit the official website or call 0115 917 3824.
Remembering D.H. Lawrence - D. H. Lawrence Festival of Culture
The D.H. Lawrence Festival of Culture is an annual event celebrating the life and work of D.H. Lawrence. The event is held in various locations around town and features a wide variety of events which include, but are not limited to, poetry exhibitions, live music, literary walks, workshops and lectures.
The event is a community initiative with the support of local council and the University of University of Nottingham.