D.H. Lawrence was struck down with pneumonia just before he turned 17 while working at a local surgical appliance manufacturer. During his convalescence, he took long walks to recover his strength and breathe in some fresh air away from the ten coal pits at Eastwood. One of his walking haunts was the Chambers' family-owned Haggs Farm, located about two miles north of Eastwood. It was here that he met, and subsequently became friends with, Jessie Chambers.
Jessie, whose sister remarked has an intense appreciation of beauty and a fascination of poetry and fiction, would play the role of muse to Lawrence during the early part of his career. In between his work as pupil teacher at the British School in Eastwood in 1902, and his training at Ilkeston in 1904 and University College of Nottingham in 1906, Lawrence began to write a number of his short stories and poems.
University College of Nottingham, circa 1900. Image courtesy of Wikimedia Commons
Fledgling Career
In the autumn of 1907, Jessie and her brother, Alan Chambers, pushed Lawrence to enter the annual Nottinghamshire Guardian writing competition. However, there were three categories, and each contestant could only enter one. So Jessie enlisted the help of Jessie and a new college friend, Louise Burrows (whom he would be engaged to a short while later), and submitted two entries under their names, alongside his own entry. The story submitted under Jessie's name, "A Prelude", ended up winning the category for a Happy Christmas and was subsequently printed in the Nottinghamshire Guardian. The prize cheque of £3 was cashed by Jessie's father and handed to Lawrence. This was the first time he had ever made money from his writing.
Concurrent to this, Jessie mailed a few of his poetries to Ford Madox Ford, literary critique and editor of the respected The English Review and The Transatlantic Review magazines. Ford instantly recognised his talent, and Lawrence's work began to be published in Ford's magazines. Ford also introduced him to other young writers, most notably, Ezra Pound.
Becoming a published author
When Lawrence finished his maiden novel in, The White Peacock, Ford arranged for it to be seen by publisher William Heinemann. The latter was so impressed with the book, he published it in 1911 in London and arranged for a New York-based firm, Duffield & Company, to publish it in the U.S. The book did quite well in both markets.
The following year, Duffield & Company published Lawrence's second book, The Trespasser. The book gained the attention of literary critics, most notably, Edward Garnett, an influential editor for several London-based publishers.
In the fall of 1912, Lawrence's pneumonia flared again. Since his books have been faring reasonably well, he decided to take the plunge and quit his job to concentrate on writing, preferably in a warmer climate. It was around this time that Lawrence met and fell in love with the married, mother of three Frieda Weekley. While waiting for her divorce to finalise, the couple travelled to German and Italy, which allowed Lawrence to complete his third novel, the semiautobiographical Sons and Lovers.
He gave the manuscript to Garnett, who immediately decided to publish it – but not before he edited out about a 100 pages worth of content. Nevertheless, the book fared very well, largely due to its stark portrayal of the vicissitudes of the working class, which drew a lot from Lawrence's life in the colliery. It proved to be a breath of fresh air, since most of the work of fiction at the time focused on the lives of the upper and middle upper classes. The book also ushered Lawrence's arrival into the big leagues.
After Frieda's divorce was official, the couple returned to England and got married in 1914, witnessed by friends and contemporary authors like Edward Marsh, John Middleton Murry and Katherine Mansfield.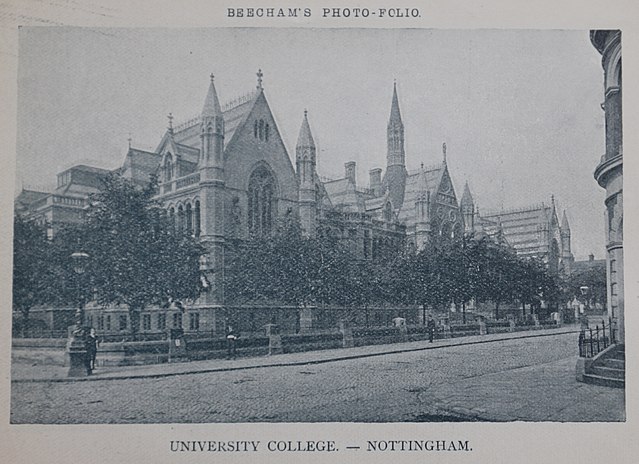 Savage Pilgrimage
In 1915, Lawrence instantly became a reviled public figure following the release of his controversial novel, The Rainbow. A sequel of sorts, Woman in Love, released in 1920, cemented his status of a smut writer. While the two books are incredibly tame by current standards, they were scandalous at the time owing to explicit sex scenes and radical ideas of gender and marriage.
Lawrence and Frieda was also the target of police harassment, since the latter was a German and a distant relative of the notorious Red Baron. These combination of factors ultimately compelled Lawrence to leave England on a voluntary exile he termed as a "savage pilgrimage", which would continue until his death in 1930.
But the controversies did not deter him in the slightest. He released "Lady Chatterley's Lover" in 1928- it was arguably his magnum opus. The book, which tells the story of an affair between a married high society woman and a working class gamekeeper, was banned in many countries due to the explicit content. Where it was published, the book had been censored mercilessly to meet local decency laws. In fact, the public only managed to read the uncensored version three decades later in 1962 – that too, after the publisher, Penguin Books, emerged victorious in court against the British government.
Selected Bibliography
The White Peacock (1911)
The Trespasser (1912)
Sons and Lovers (1913)
The Rainbow (1915)
Women in Love (1920)
The Lost Girl (1920)
Aaron's Rod (1922)
Kangaroo (1923)
The Boy in the Bush (1924)
The Plumed Serpent (1926)
Lady Chatterley's Lover (1928)
The Escaped Cock (1929)